Waking up one day realising that I was completely unfit and overweight! Each decade had piled on the pounds and I decided that a PT was the only way forward for me. After taking a few challenging power plate classes with Selver decided I would like take PT sessions with her. I received a complete package from Selver, which included training 1-2 time a week, advice about training on my own, general support and encouragement, and nutritional advice with was very helpful. The result is that I have dropped several clothes size and lost around 14 KG in weight. My friends have commented on how toned and confident I seem to be. I would thoroughly recommend Selver . Whatever your goals are she will listen and identify how to help you reach them for me the evidence speaks for itself and I really enjoy the sessions
Since I started training with Selver more than a year ago, I have seen a huge positive change not only in my body composition, but also in my motivation to improve myself constantly. She always pushes me to go that extra mile and I look forward to every session with her. Selver is a great Personal Trainer and I would highly recommend her!
I had been training for years and hadn't got the results I wanted, I started training with Selver and her training style and balanced nutrition advice got me there a few months later. Her training sessions include lots of variety, they never feel repetitive. I'm really happy training with Selver, and I recommend her to anyone looking for a trainer.
I have been training with Selver for around 6 months now and I am hooked! She pushes me harder than I could ever push myself but she does it in a really motivational, supportive way. She thrives on helping you achieve the results you're aiming for and is always on hand if you have any questions between training. She is truly the best trainer I've had and I'm already looking forward to my next session.
I have always enjoyed working out but found myself in a situation where I felt lost and unsure of how to go about getting the results I wanted, I found it hard to push myself and to keep motivated, I even felt as though I should give up the gym completely until I met Selver. She took the time to get to know me and really understood what I needed to give me that boost, on the days where I felt tired and demotivated, she kept me going by reminding me of the goal I set out to achieve. Selver made training fun, she has a great sense of humour and I look forward to our sessions each week.
I have been struggling with weight problems for many years. I had tried so many diets and workouts routine that I get bored. I needed to get me on the right track that when I met Selver I can now honestly say after training with her for few months I am a changed person. I feel healthier and more energised than ever. Selver is young, professional with lots of energy and motivation
Selver is incredible to work with. Supportive and calm but also really pushes you to do your best. She got me to my perfect shape and size for my wedding. I've never felt so good about my body shape.
In February this year I looked in the mirror and decided something had to be done. Selver became my personal trainer and I cannot thank her enough. In just a few months I lost a lot of weight, became much fitter and my body is definitely changing shape. I love every one of our training sessions. There are times I really do not feel like going to the gym but I always feel better after the work out. Selver is a hard task master, she pushes me to my limits and has a 'funny' way of counting repetitions. It's usually –'give me ten, and then it's 'come on give me one more, and one more'. But that's what I love about our workouts. Selver is very supportive, she listens and laughs with you too, so every session is fun. I would have never achieved what I have without her. It was a good day when I met her.
I initially approached Selver with a view to helping me lose weight and tone for my Wedding Day. Her enthusiasm and knowledge have enabled me to achieve my initial goals and since then I have continued to train with her several times a week in order to maintain my fitness levels. Her tailored guidance, on exercise, fitness and nutrition, have led to quantifiable results and I feel fitter, stronger and healthier than ever. Her sessions are tough but rewarding and importantly, always varied, which ensures I stay motivated – a must for me! I would have absolutely no hesitation in recommending her services – she is simply one of the best PT's I have ever found. I am soon to be relocating outside of London, but will ensure I continue to see her on a weekly basis.
Since starting training with Selver once a week in the mornings 7 months ago, I have noted a massive difference in my life. Physically, my body has changed and I am starting to strengthen and tone up parts of my body that were previously impossible to change shape, no matter what diet, exercise or gym lesson I tried! (HIIT, bodypump, long distance running., etc!). I love the weight training sessions, which push me to lift more and heavier. Every PT session with Selver is well planned in advance and full of challenging exercises. It is the best way to start the day and I am left in pain the day after, no matter what. Mentally, the weight training has given me a lot of mental strength and encouraged me to do weight training exercises I was previously scared of performing alone. What stands out for me from Selver's personal training sessions is that there is a structure to them and this helps me train on my own too and to follow her programme. Her help and advice regarding my diet and tracking my macros has also been life changing. Her encouragement (both during and outside of our PT sessions) has made training a lifestyle choice for me, which I intend to perform regularly. I still have a long way to go, but I no longer see training as a chore. Seeing the results first hand encourages me to try harder. She is without a doubt the best trainer I have had and I would recommend her to anyone serious about their fitness and physical health. Her approach just works!
I have been having personal training sessions with Selver for the past 4 months and can already see a massive change and improvement in my body shape and fitness. Selver has helped me with my diet and training and I have seen results really quickly, I feel the happiest and healthiest I have ever been. Time flies by in my sessions as Selver always makes sure they are varied and challenging, they are never repetitive and I love them. Selver keeps me motivated and has helped me realise how much I can achieve. She always offers help and advice and the sessions are great fun. I only wish I had started training with her years ago!!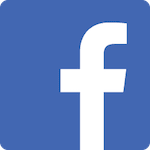 Totally recommend the HiiT class with Selver!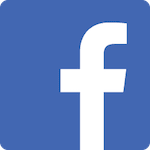 Selver is one of the most inspiring and motivating trainers I have come across. She really listens to the needs of her clients and puts the personal into personal training.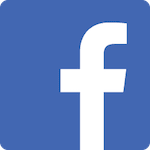 Selver is a truly exceptional personal trainer. She is constantly looking for way to improve our sessions together and takes the time to show you how to preform the exercises accurately and safely. She's a great motivator without sounding judgemental nor harsh, but enough to push you to keep going.
I've seen a rapid improvement in not only my physical appearance but my general well-being. I would wholly recommend Selver!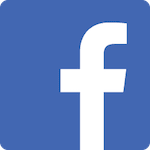 A true professional and wonderful person !